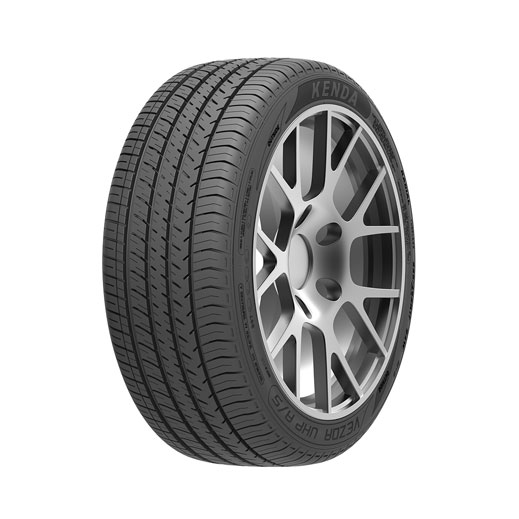 Series: Vezda UHP A/S

If you are looking for a tire that has it all, look no further. Kenda is ready to deliver a value-priced UHP All-Season tire for drivers of sports cars, sedans, and coupes who are looking to enjoy year-round driving.

The Vezda UHP is Kenda's Ultra-High-Performance tire, formulated with a special silica compound combining summer levels of wet and dry performance with strong cold-weather and light-snow capability. We developed the Vezda UHP A/S tire at the new Kenda American Technical Center in Green, Ohio to provide a great ride and handling in the UHP category. The KR400 offers a five-rib asymmetric pattern with optimized footprints providing excellent wear, backed by a 50,000-mile limited warranty.
Company: KENDA RUBBER INDUSTRIAL CO., LTD.
WWW:
www.kendatire.com
KENDA Rubber Industrial Co., Ltd. was founded by Mr. Chin-Pao Yang in March, 1962. "Honesty, Innovation, Quality, and Service" are the 4 core values of Kenda. The original manufacturing site occupied 54,000 sq. ft. with 50 employees only produced bike, wheelbarrow tires, and tubes. Kenda bike tires were gradually chosen by several OEM bike brands such as Columbia, Huffy, Murry, AMF, Chain Bike and Roadmaster. Kenda has also boosted its awareness in the bike industry since providing tires, and many other renowned bike brands. Kenda has been sponsoring professional athletes, events, teams in sports since 1994, such as John Tomac, Ben Curtis (Ben Curtis won the PGA British Open Championship in 2003. Kenda's logo on his signature orange polo was delivered to the whole world by his impressive victory.) As an international company serving a wide range of customer segments on six continents, Kenda is truly a global brand. quality, value, performance and competition.