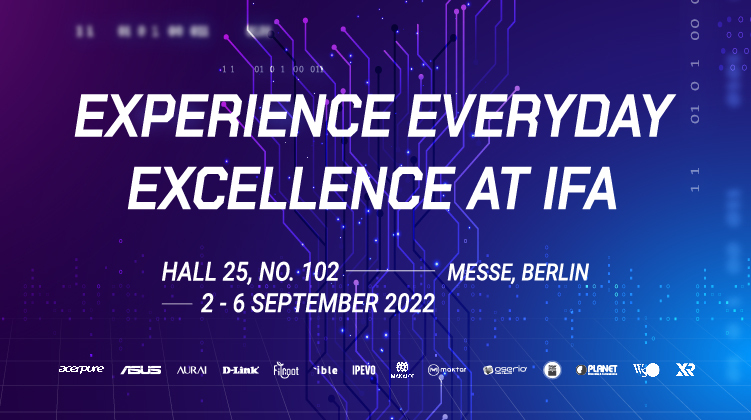 Infos
Throughout your day, tech from Taiwan leads the way
"Made in Taiwan" are three words that have always stood for quality. It is no surprise then, that Taiwan is the leading manufacturer of semiconductors, notebooks, solar panels, and mobile navigation devices - to name just a few products. Taiwan, however, has to offer much more than just semiconductors and electronics. This is a new era of innovation and creativity, where gaining the all-important edge over your competition cannot be achieved by simply offering lower prices. Rather, products from Taiwan are designed to provide a lot of value to their user. In order for a product to be included in the Taiwan Excellence range, it must significantly improve the lives of those who use it and push boundaries in all aspects of the digital transformation. At IFA, visitors will be able to see the latest developments from a year of technological progress Made in Taiwan and see for themselves how easy it is to go about everyday life in a smarter way. We are looking forward to your visit!
IFA 2022 - September 2-6, 2022
Messe Berlin / Hall 25 / Booth 102
Brands
Brands Presented at Taiwan Excellence's IFA Booth
Products
Highlight Products

AcerPure Inc.
As a subsidiary of the Acer Group, AcerPure focuses on the development, production, and distribution of "one-stop" solutions for improving air quality. In addition to ensuring proper air circulation in both small and large rooms, the company's devices clean the air and provide users with detailed information on air quality through the acerpure Life app.
acerpure cool 2-in-1 Air Circulator and Purifier AC551-50W
The acerpure cool 2-in-1 Air Circulator and Purifier provides good air circulation in rooms of up to 45 square meters. The head of the fan can be tilted vertically by 90 degrees and by 80 degrees horizontally, which improves air circulation throughout any room. The built-in 4-in-1 HEPA filter also filters 99 percent of all bacteria, 99.97 percent of fine dust and allergens from the room air. In addition, the system can be controlled via the acerpure Life app, which also provides users with detailed information about air quality and can send alerts via push notifications when the air quality falls below negative limits.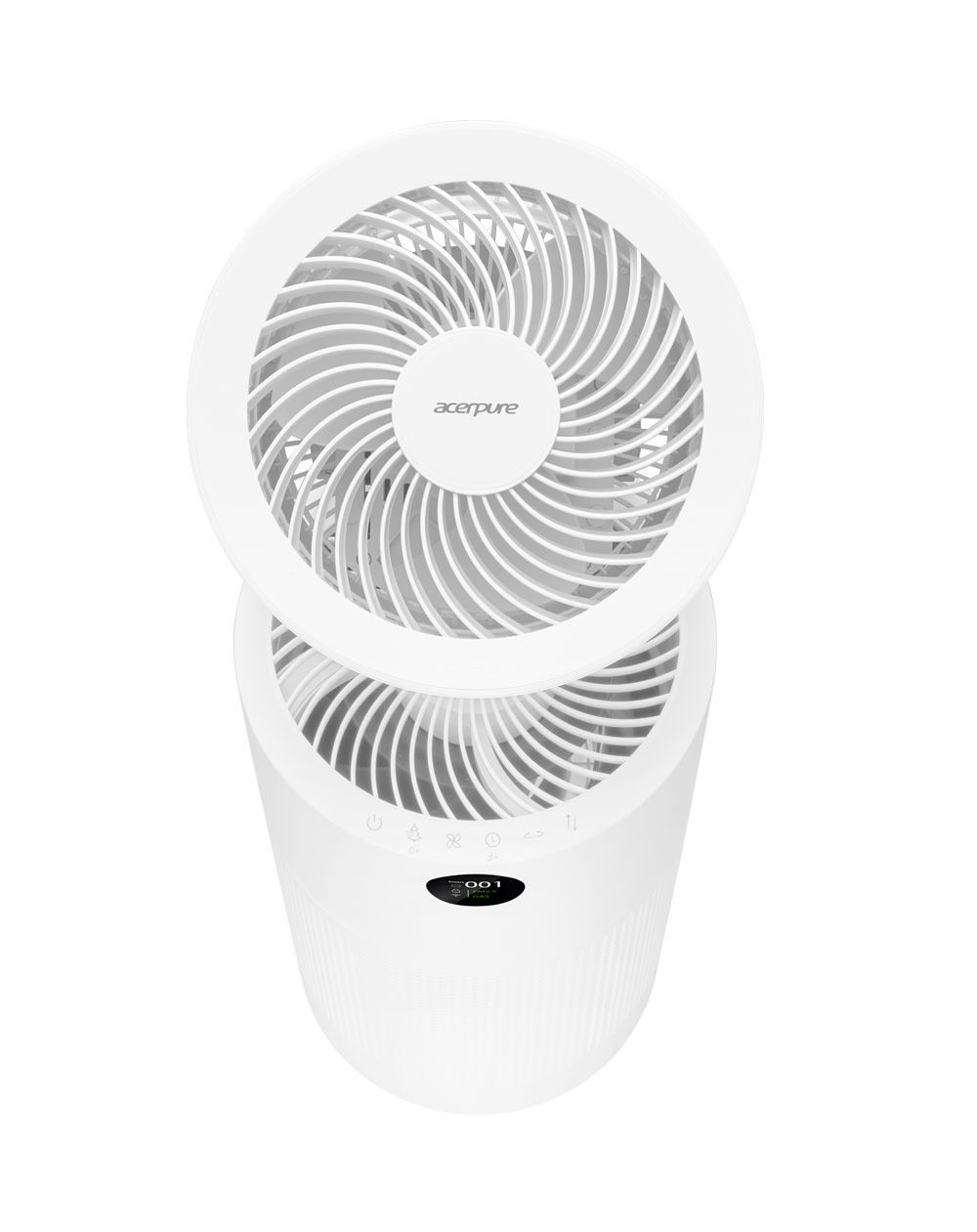 ASUSTek COMPUTER Inc.
ASUS was founded in 1989 and today stands for high-quality and innovative technology solutions for consumers and companies. With 15,000 employees and 67 locations, ASUS is one of the world's largest manufacturers of computers, laptops, monitors, smartphones, motherboards, graphics cards, routers, and other technology solutions.
Zenbook 17 Fold OLED UX9702AA
The ASUS Zenbook 17 Fold OLED Notebook features a 17.3-inch (approx. 44 cm) touchscreen that folds down to 12.3 inches (approx. 31 cm). The colourfast screen with an eye-friendly low emission of blue light is therefore ideal for working on a small screen on the move or on a large screen at home. Equipped with a 12th generation Intel® Core™ processor, Harman Kardon certified Dolby Atmos® speakers, a detachable ASUS ErgoSense Bluetooth® keyboard and a precise ErgoSense touchpad, the Zenbook 17 Fold OLED is a powerful notebook for work and play. The innovative camera system includes a 5MP AI webcam, an HD IR camera for fast face recognition and a color sensor for automatic screen brightness and color temperature control.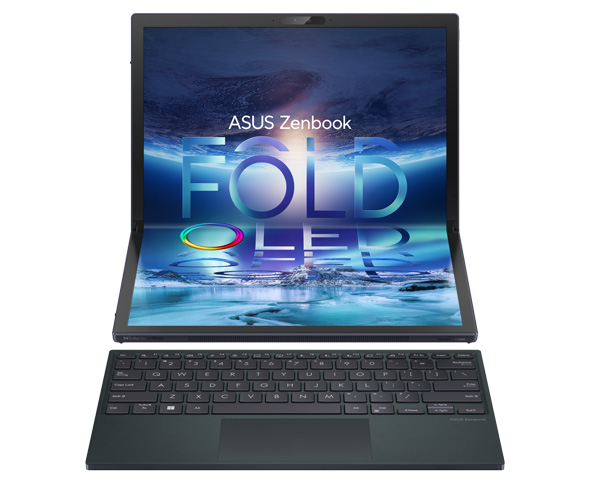 IN-TRUST TECHNOLOGY Co., Ltd.
Under the AURAI brand, IN-TRUST TECHNOLOGY has been developing the world's first waterwave cold and hot compress eye mask since 2015 to combat fatigue symptoms and damage to the eyes from looking at screens during work and leisure.
Vision Plus | EM03
The Vision Plus is the world's first eye massager that uses a water circulation system and water wave massage. The gentle but deep massage of the skin and eye muscles helps to effectively relieve eye fatigue. With seven different vibration strengths and four patterns, as well as 28 different heat levels, the eye mask can be adapted to individual needs. The water bag made of medical silicone is also skin-friendly, adapts to different face shapes, is gentle on the eyes and easy to clean.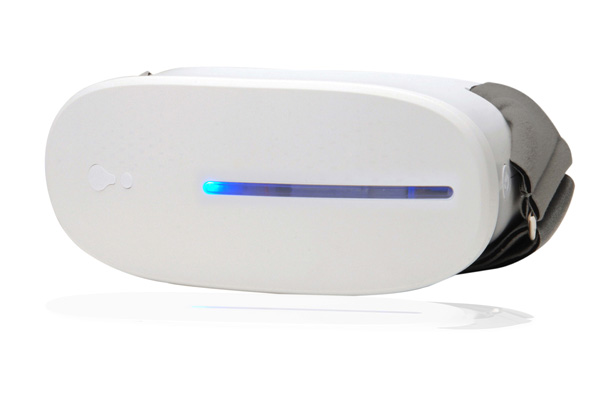 D-Link Corporation
D-Link is one of the world's leading providers of networking and connectivity products for consumers and businesses of all sizes. Founded in Taiwan in 1987, the company now lays the foundation for a connected and smart world in 57 markets worldwide. Today, D-Link's Wi-Fi routers, IP cameras and smart home devices enable users to enjoy a rich online experience, enhance security and deploy a range of new IoT solutions.
Smart IP Camera | DCS-8350LH
The 2K QHD Wi-Fi camera from D-Link was specifically designed for indoor use. With a built-in AI-based person detection, glass breakage, carbon monoxide and smoke detection, the camera is the perfect mainstay for a smart home security system. By connecting to the mydlink™ app, the camera is able to inform absent residents of anything happening in the home, making it a fully-fledged alarm system.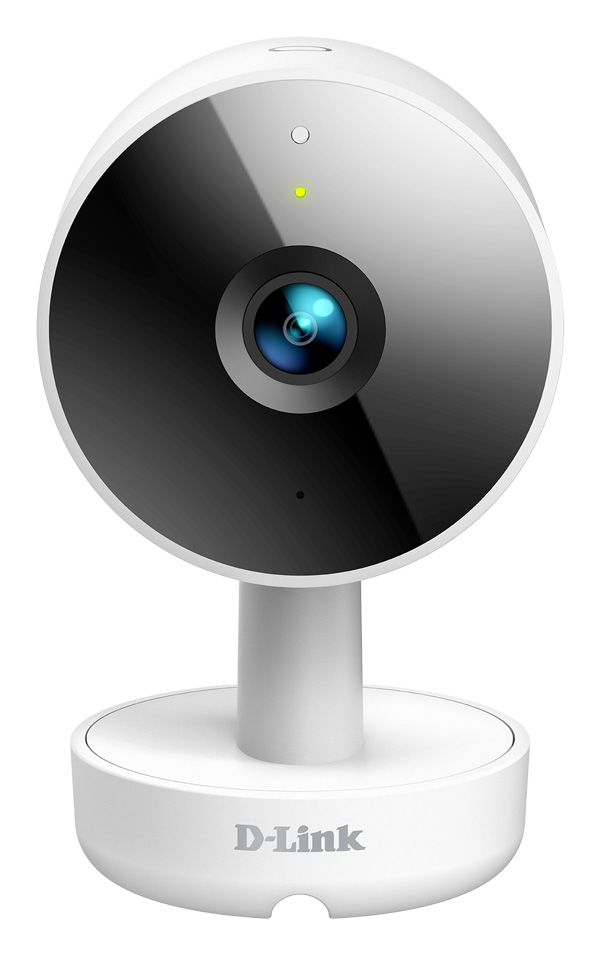 PlainLiv TAIWAN CO., LTD.
Founded in 2015, PlainLiv specialises in the development and production of water treatment products. Under the QI2 brand, PlainLiv TAIWAN produces modular water filters that allow everyone to get clean drinking water from the tap. In production, the company relies on products that are 100 per cent made in Taiwan and closed cycles with recyclable filters.
QI2 FI171
The QI2 relies on a unique design where filter cartridges can be flexibly selected. In addition, the filter and waterways are integrated into one part, which allows for a higher standard of hygiene and thus higher water quality. Thanks to the plug-in system used, the filter cartridges of the QI2 can be replaced with a handle, without the need for trained specialists. The modular system also allows free choice of how much the water needs to be filtered before consumption.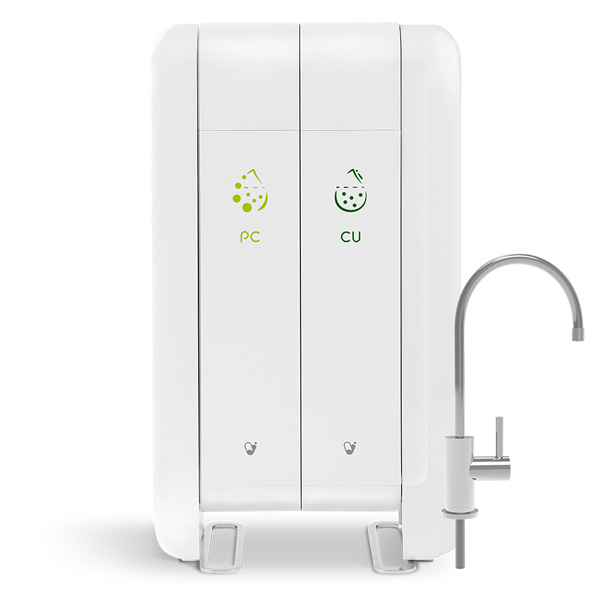 ible Technology Inc.
Founded in 2015, ible Technology develops and produces portable air purifiers under the Airvida brand. Designed by teams of developers from Taiwan and Germany, the product series relies on innovative technology to produce air purifiers that are as lightweight and fashionable as possible.
Airvida E1
The Airvida E1 is a 42 gram portable air purifier with built-in headphones. The device can generate up to 6 million negative ions per cubic meter around the user's face every 0.6 seconds, reducing viruses, pollen, allergens and bacteria in the air. When the wearable is connected to the Airvida Connect app, the device can also provide up-to-date information on air pollution levels. When the Airvida E1 is placed on its accompanying stand, it can also be used indoors as an air purifier.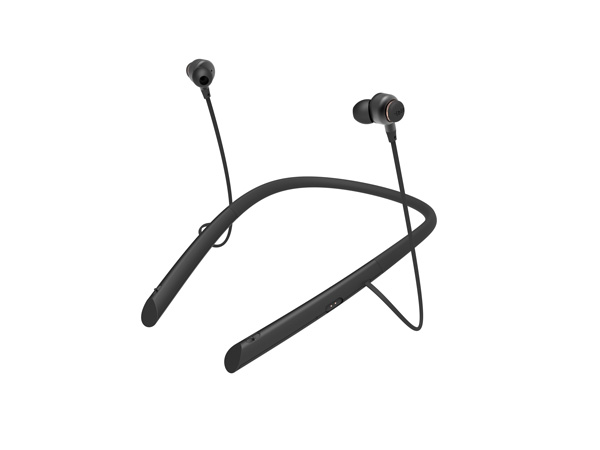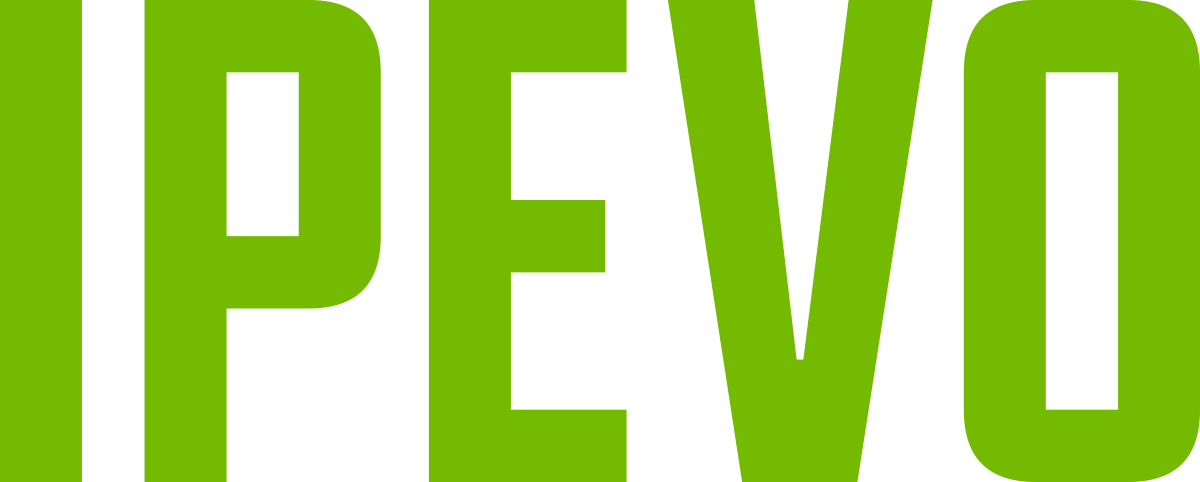 IPEVO Corporation
IPEVO specializes in the design and manufacture of technology solutions for the digital classroom. IPEVO's devices enable educators and teachers to rethink hybrid teaching using technology that is simple, intuitive, and flexible, so that teachers can devote their valuable time and resources entirely to teaching.
TOTEM NX-120A from IPEVO Corporation
With the new TOTEM NX-120A camera system, IPEVO presents an unprecedented camera for online teaching that combines the functions of a document camera and a webcam. The two built-in lenses (80° and 120°) allow users to choose between a portrait mode and a wide-angle demonstration mode for presenting objects, documents and multiple people. The AI Stage function also makes videoconferencing more realistic, as the feature automatically brings people in the picture into better focus. The camera's microphone also ensures an optimal and interference-free audio experience for all listeners with the Al Voice function.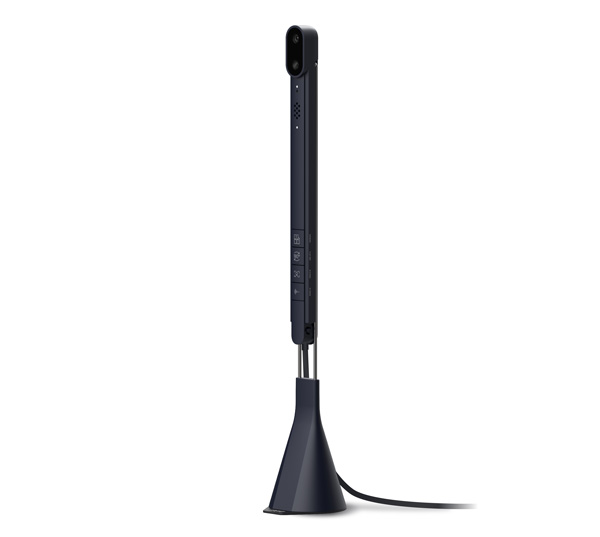 Makalot Industrial CO., LTD.
Makalot was founded with the end of the garment industry in Taiwan in 1990. Today, over 33,000 thousand people work for the company in locations in Indonesia, Vietnam, Cambodia, China and the Philippines. Makalot focuses on the development and production of fashionable smart clothing, active wear and medical protective clothing. In addition, the company produces normal everyday clothing and nightwear.
EMS Prosports Short
The Makalot EMS Prosports Short supports training through electrical muscle stimulation (EMS). Bioelectric impulses stimulate more muscle groups, which leads to a stronger muscle build-up and thus to better training effects. Thanks to the ultra-thin, wireless material, no additional equipment is needed besides the pants. The EMS technology can be activated by a control element built into the clothing.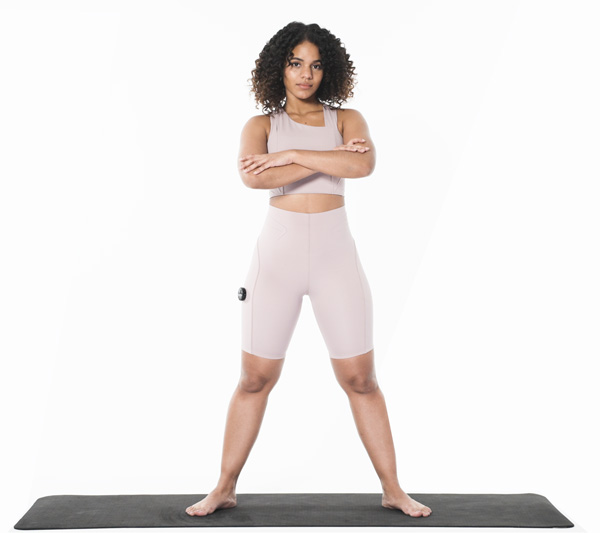 Maktar Inc.
Maktar is a developer and manufacturer of software applications and hardware accessories for smartphones that provide users with more data security. The products are as easy to use as charging your own phone.
Qubii Duo USB-A MKPQD & Qubii Duo Type-C MKPQC
The Qubii Duo-cube is a backup solution for Android and Apple smartphones. The cube is simply plugged in to the phone on one side and the usb charging cable on the other side and then saves all photos, videos, contacts, music and other data safely offline. The memory of this back up solution can be extended to 2 TB. By way of two-factor-authentication, the Qubii Duo cube reaches a high level of data security. The Qubii Duo is available either with a USB-A or a USB-C plug.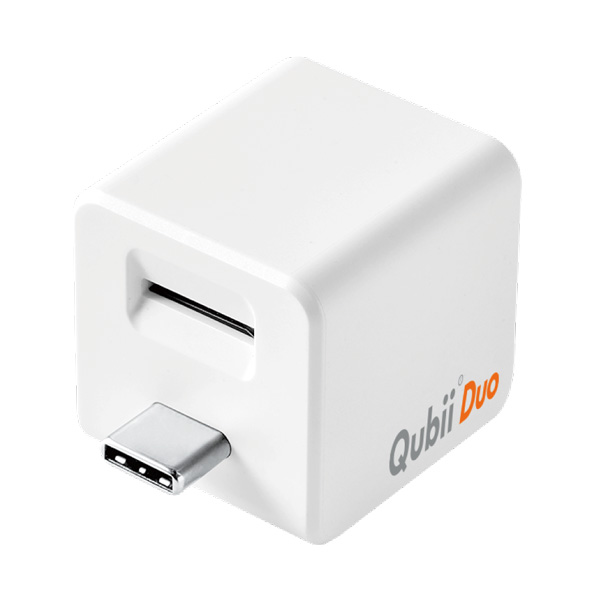 Charder Electronic Co. Ltd.
Charder Medical specialises in the development and production of personal scales. Founded in 1980, the company relies on many years of experience in the development of measurement sensors for various body characteristics and areas of application. In addition, changes in parameters can be tracked and traced via apps.
Charder FTG-588
The FTG-588 personal scale is specifically designed to track training effects. When synchronized with the O'Care app for iOS and Android devices, the scale is able to collect weight, body mass index, body fat percentage, basal metabolic rate of body energy, bone density, skeletal to muscle ratio, water percentage in the body, muscle percentage in the body, body age, protein percentage in the body, visceral fat percentage and heart rate. The system then calculates an overall health score from these parameters. If the scale is used to monitor training effects during sport, this data can be used to paint a holistic picture of the development of one's fitness.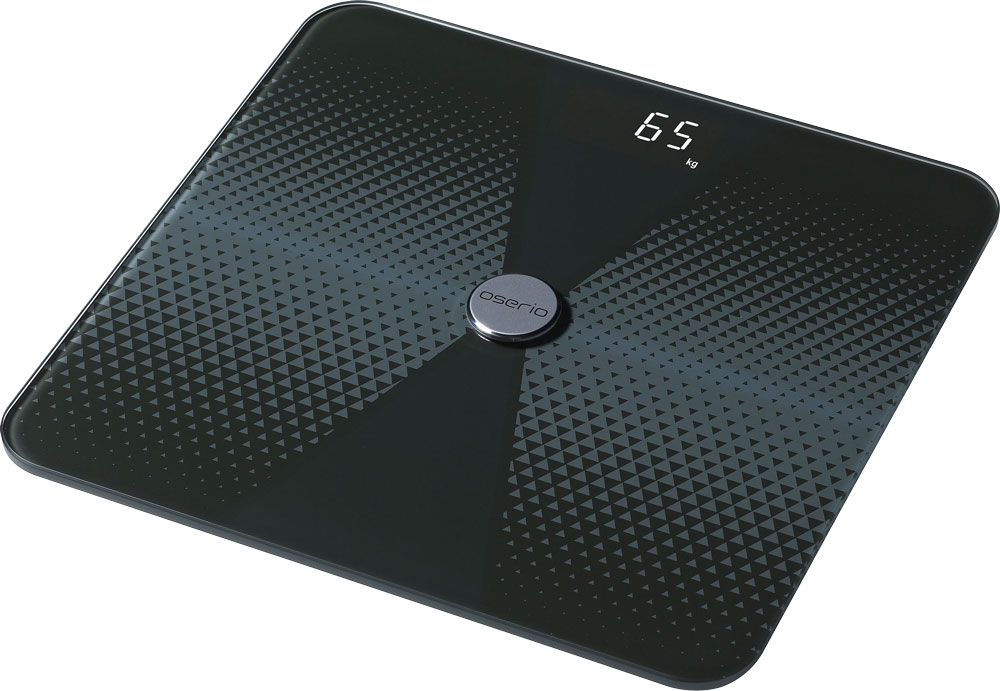 PAPER SHOOT TECHNOLOGIES Inc.
In 2013, Paper Shoot launched the first PAPER CAMERA based on the concept "Point & Shoot, less is more". Since then, Paper Shoot has focused on essential functions and ease of use in the development of new digital cameras. This allows users to concentrate fully on the subject without worrying about the right camera settings. To make the cameras as environmentally friendly as possible, the company uses sustainable materials such as wood or recycled plastic wherever possible. All Paper Shoot cameras have a resolution of 16 megapixels, can be operated with just one button, have autofocus and four photo effects. In addition, the cameras allow the recording of HD videos with 1080 pixels as well as time-lapse videos.
Paper Camera
The Paper Camera is the basic camera of Paper Shoot. The camera's housing is based on old models of analogue photography and is a tribute to the time when shooting with point & shoot cameras was really about great subjects, beautiful pictures and as much creative freedom as possible.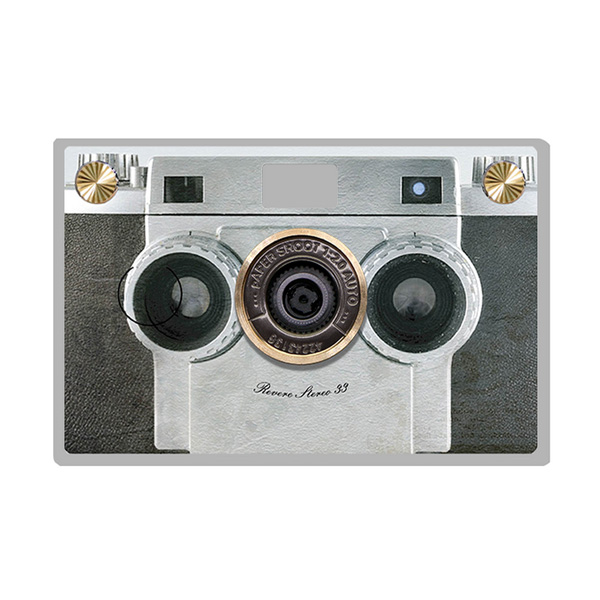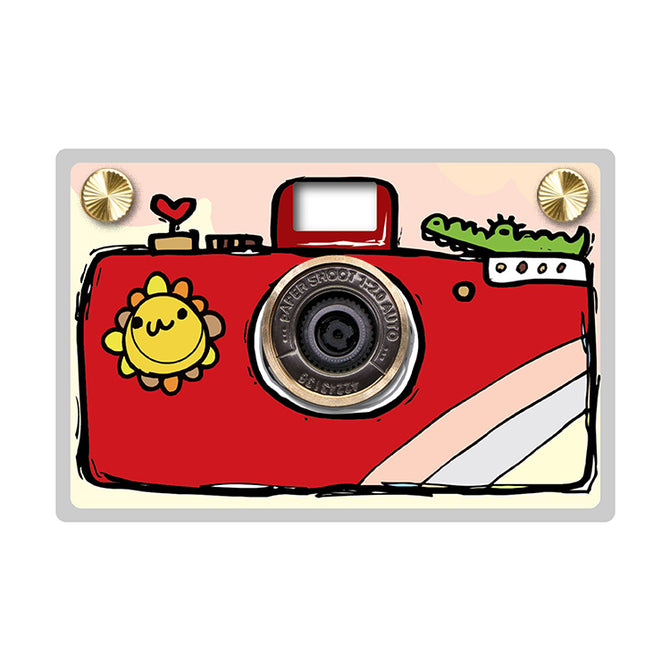 PLANET Technology Corporation
Founded in 1993, PLANET Technology Corporation has become one of the world's leading providers of IP-based networking products and solutions for small and medium-sized businesses, corporations and network infrastructures. From internal network solutions to communication systems and IP cameras, the company offers customers secure and reliable network solutions for stable and fast Internet and data transmission.
Industrial 5G NR Cellular Wireless Gateway ICG-2515W-NR
PLANET's ICG-2515W-NR is an industrial-grade cellular gateway for high-throughput applications, machine-to-machine communications and IoT. Based on 5G cellular technology and upgraded with NR (New Radio), the gateway offers broadband access, Ethernet ports, IEEE 11ax Wi-Fi capability, RS485 serial port, DI and DO interfaces, and VPN interfaces. In addition, the gateway has a compact and robust metal housing, which allows it to be used in production environments.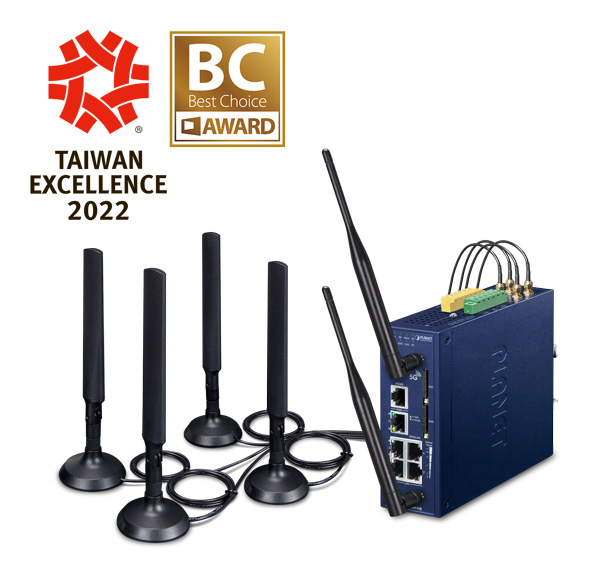 WiseChip Semiconductor Inc.
WiseChip Semiconductor Inc. was founded in 2005 and focuses on the design and manufacture of OLED displays. The focus is on organic EL display modules, which are manufactured by WiseChip according to customer requirements. Since 2008, WiseChip has been continuously developing new OLED displays in order to become one of the world's leading display manufacturers.
Smart Cycling Glasses SCG
The WiseChip Smart Cycling Glasses provide cyclists with important information by means of displays built into a pair of glasses. The mini-OLED screens built into the glasses show riders information on heart rate, riding time, distance or wheel revolutions per minute. Due to the size of the displays, the view of the road is still possible without restriction.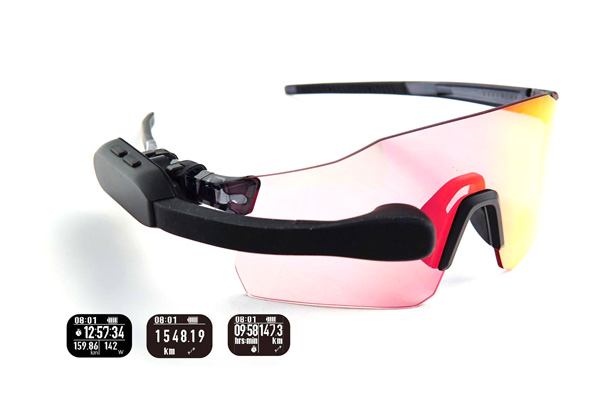 XROUND Inc.
XROUND specialises in sound innovations from audiophiles for audiophiles. The company's team relies on its expertise in audio technology, sound tuning and acoustic product design to develop new headphones. The quest for new optimized headphones motivates XROUND to redefine sound experiences with its own products.
XROUND Hear Smart Wireless Hearing Aid XV03M
XROUND Hear is a hearing aid and high-quality headset in one device. Equipped with Smart Hearing Aid Technology, the devices can be customized to individual needs in conjunction with XROUND MyTune.